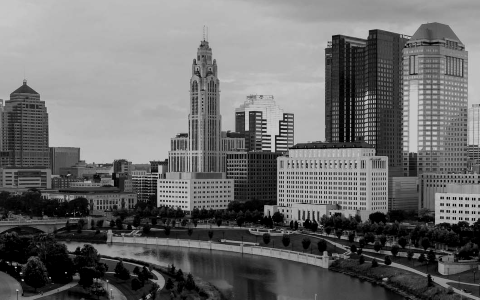 FAQ's on LAND SURVEYING
Types of Land Surveys

BOUNDARY
A survey for the express purpose of locating the corners and boundary lines of a given parcel of land. Easement lines may also be located and/or established with this type of survey.

TOPOGRAPHIC
A survey locating topographic features - natural and manmade – such as buildings, fences, trees, streams, contours of the land, etc. to be used by engineers and/or architects for the design of improvements, or planting on a site.

AERIAL CONTROL
Precise location, both for horizontal position and elevation of points for use in mapping of aerial photographs, construction staking, environmental monitoring and Geographic Information Systems (GIS).

DRONE
Drones, or small Unmanned Aerial Vehicles (UAVs), are small remotely piloted aircraft, such as a quad-copters that fly over a pre-programmed route. A sophisticated camera on the device takes overlapping photos, which can be stitched together and analyzed to create a highly-detailed aerial photo and a 3-D surface model (Topographic map) of the area surveyed.

ALTA/NSPS
ALTA surveys are commissioned by the buyer or seller at the request of a lender or attorney for title companies to issue extended coverage insurance. These surveys must adhere to a stringent national standard and require a more detailed report than a boundary survey.

Global Positioning Systems

Global Positioning System (GPS) is a tool to measure distance and elevation between points. It uses a network of satellites in the earth's orbit that constantly broadcasts information that is then monitored and interpreted by ground-based receivers. When a GPS receiver reports and records a position, it shows the latitude, longitude, and elevation of that point in space, relative to a globally accepted model of the earth. Using GPS helps avoid typical linear and angular surveying errors.
DTK Site Solutions is the hub of a Real-Time GPS Network for central Ohio that allows survey-grade GPS with a single rover making work more efficient.

WHY USE GPS?
Measurement accuracy is paramount when it comes to surveying. Imagine investing in a construction project only to discover it is built partially on your neighbor's lot. Or selling parcels of land and realizing later that your property boundaries extended farther than you thought or the parcel had more acreage. DTK Site Solutions invested in GPS so we could provide our clients with the most accurate surveying measurement. Many surveys, previously considered uneconomical because of terrain or size, are now within economical reach with the use of GPS.

Large parcels of land involving multiple government sections can be surveyed more quickly than conventional ground measurements. Remote boundary corners, unseen for decades, can be located by using the navigational capabilities on board our state-of-the-art GPS equipment.

WHY CAN'T I SURVEY WITH THE GPS ON MY PHONE?
Smartphone GPS is usually accurate to within 10 meters or 33 feet, plus or minus, good enough to find a street address but inadequate for finding a survey monument.

Acceptable error for surveys, using GPS, is within a half-inch horizontally and one inch vertically.

Additionally, the raw data from even survey-grade equipment needs to be post-processed, or what that means it that it is to be run through an error correction regime to further reduce error.